Salam and hellew Peeps,
One week gone but Eid is still celebrated, openhouses everywhere, & lots of bloated tummies ;p
Somehow I was a bit over with the celebrations and decided to reduce the tension of eating too much by giving myself a rest and watch a movie instead. So after work, yesterday, A friend and I decided to watch the korean movie "TSUNAMI"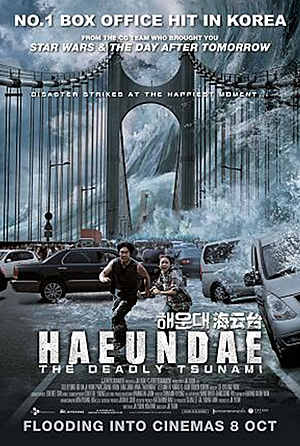 The start of the movie was a bit slow, not much can be said as it was like an introduction to each character of the movie. But as the movie goes, it gets funnier coz some the the characters are just dumb funny. As soon as the Tsunami starts, that's when all the blood rushing feeling and anxiety occurs, followed by a tear trickling scenes...Honestly, I love the story, it has all mixtures of Thrill, Humour, Sadness ,I recommend this a good watch. Rating it for 8 out of 10.

Continue reading...